Apricus Solar Hot Water
NCPW have been supplying Evacuated Tube solar hot water systems to the Coffs Coast since 2006, They have proved to have great efficiency even in the winter months & cold climates where other solar hot water systems struggle!
If you have been thinking about Solar Hot Water, NOW is the time while the rebates are still available!
Services
NCPW has a fully equipped workshop with full range of spare parts in stock, ensuring your repair is done faster
$10,000 Home Show Give-Away!
Written on the 3 March 2011 by Brendan Graetz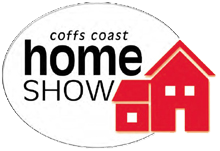 The Coffs Coast Home Show is on again 12-13th March 2011 - Coffs Harbour Race Course from 10am-4pm Daily.
NCPW once again will have a full product range on display at the Coffs Coast Home Show! This includes the usual range of:
Solar Power
Solar Hot Water
Water Tanks
Water Pumps
Filtration
Generators
BUT this year, we have a $10,000 Product Give-away!
Visit: www.ncpw.com/homeshow for more details, and to download an entry form!!
Tweet, Like or Subscribe to get the latest updates and offers from NCPW.com