Apricus Solar Hot Water
NCPW have been supplying Evacuated Tube solar hot water systems to the Coffs Coast since 2006, They have proved to have great efficiency even in the winter months & cold climates where other solar hot water systems struggle!
If you have been thinking about Solar Hot Water, NOW is the time while the rebates are still available!
Services
NCPW has a fully equipped workshop with full range of spare parts in stock, ensuring your repair is done faster
BP Solar to construct 150MW Solar Power Farm in Moree NSW
Written on the 20 June 2011 by Brendan Graetz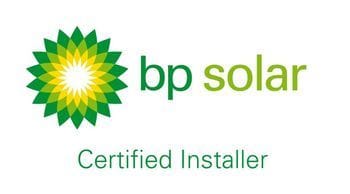 BP Solar chosen for the Australian Government's solar flagships program, BP Solar will begin construction of a 150 Megawatt solar power plant in Moree NSW in 2012.
The 650,000 BP Solar modules will be installed on single axis trackers, and will displace approximately 400,000 Tonnes of CO2 emissions each year!'
Here are the details from the official press release:
---
Australia's first utility-scale solar power station to be built in Moree
Leaders in solar and large-scale renewable energy, Fotowatio Renewable Ventures (FRV), BP Solar and Pacific Hydro welcomed today's announcement by the Federal Government that their joint proposal to build Australia's first utility scale solar project, the 150MW Moree Solar Farm in the NSW Tablelands, has been selected as part of the Solar Flagships Program.
"This is an exciting day for the consortium partners who are looking forward to working closely with the Federal and NSW State Governments to deliver this landmark project," said Javier Huergo, of FRV and a Director of Moree Solar Farm.

The Moree Solar Farm project is part of the Australian Federal Government's Solar Flagships Program which will commit $1.5 billion to support the construction and operation of solar power stations around Australia. When completed, the Moree Solar Farm will comprise around 650,000 PV panels and produce enough power for around 45,000 households (or roughly a town the size of Darwin), leading to an annual displacement of around 400,000 tonnes of CO2 through generation of renewable electricity.
Subject to final approvals, construction is scheduled to commence in mid 2012.
Tony Stocken of BP Solar and a Director of Moree Solar Farm said: "The Moree Solar Farm will pave the way for more utility scale solar power production in Australia by demonstrating that this proven technology has an important role to play helping Australia transition to a low carbon emission future." While the Moree Solar Farm will be the first of its kind in Australia, utility scale solar PV power stations have been successfully operating in the USA, Canada, Spain, Italy, Germany, China and other countries for many years and Australia has a higher level of solar resource than any of these countries
The town of Moree was chosen for its intense solar resource, one of the best in Australia, and the availability of suitable land closely located near an adequate substation to enable connection to the state's power grid. The Moree Solar Farm brings together three of the world's leaders in renewable energy, utility scale project delivery and operation.
Independent power producer FRV is the majority equity holder in the consortium. BP Solar will be acting as the Engineering, Procurement and Construction contractor for the project, and will retain a minority equity stake in the project. Pacific Hydro, one of Australia's leading renewable energy businesses, will also be holding a minority shareholding in the project.
In addition to providing a blueprint business model for the roll-out of utility scale solar across Australia, the Moree Solar Farm will provide a significant boost to the local economy creating or sustaining hundreds of jobs during the four-year construction phase, with the potential to create many more indirect jobs across Australia. "The local community has been incredibly supportive of the proposal - welcoming the consortium's plans from the beginning and providing fantastic feedback which helped with the design of the project", said Lane Crockett of Pacific Hydro and a Moree Solar Farm Director.
"The Moree Plains Shire is extremely excited that Moree has been chosen as the best location for Australia's first solar power plant of this size", said Katrina Humphries, Mayor of Moree Plains Shire.
"In recent months we have met with the consortium on many occasions and built great relationships, even friendships. The consortium members have gained the trust of the Moree local community and incorporated the community's ideas into their final plans. We look forward to continuing this relationship and working closely with them in the future."
---
For the full press release and more information on the Moree Solar Farm visit their website: www.moreesolarfarm.com.au
If you want to install a BP Solar grid connect system for your home - Contact NCPW to arrange a quote.
Here is a 3 minute video about BP Solar and the Moree Solar Farm, with artists impressions and benefits!... check it out.