Apricus Solar Hot Water
NCPW have been supplying Evacuated Tube solar hot water systems to the Coffs Coast since 2006, They have proved to have great efficiency even in the winter months & cold climates where other solar hot water systems struggle!
If you have been thinking about Solar Hot Water, NOW is the time while the rebates are still available!
Services
NCPW has a fully equipped workshop with full range of spare parts in stock, ensuring your repair is done faster
Solar Power
Below are the categories for solar items you can buy NOW Online.
Same Day Shipping Australia Wide

If you can't find what you're looking for, check out our Catalogue and contact us!
Regulators or Solar charge controllers are the "brains" of your solar system, ensuring your batteries are kept topped up, but not over charged.
They come with a large range of options. from basic regulators, to complete system control and monitoring. Find the Regulator for your job.
Our solar accessories range includes solar cabling, solar meters, shunts, data logging interface, battery monitors, battery temperature sensors and all stand alone solar system accessories.
If you are not sure which solar regulator is right for you, please contact us for friendly advice. With over 25 years experience in the solar industry, we have the knowledge and expertise to assist you with all your solar power needs.
Categories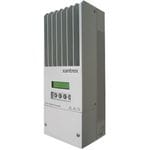 Solar Regulators
16 Products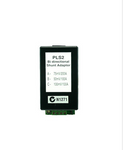 Solar Accessories
5 Products